Solano County Public Health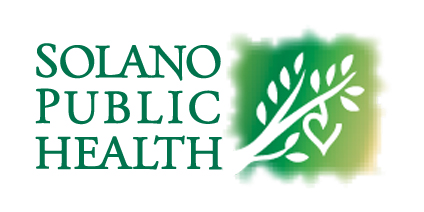 Director
Robin Cox, MPH, CPH
Health Education Manager
Solano County Public Health
275 Beck Avenue, MS 5-240
Fairfield, CA 94533
PH: (707) 784-8611
FAX: (707) 421-6618
EMAIL: rccox@solanocounty.com
Department Website
http://www.solanocounty.com/depts/PH/
Department Overview
At Solano County Public Health, we know that health is all about people, where they live, learn, work, or play. From our staff to our clients, we partner with people to assist in the development in of the tools they need to maintain and improve their health. The services we provide are incredibly diverse and include such activities as improving healthy places within our county, designing systems that ensure healthier options,  conducting public health nurse home visits for moms and babies, providing medical care in our clinics, investigating disease outbreaks, advancing local ordinances to protect residents' health, and planning and preparing for public health emergencies. Our focus is on providing the highest quality public health services and medical care. We have many partners in the county because we cannot do this important work alone. We depend on our relationships with community based organizations, hospitals, the media, and other county departments to maximize the wellness of Solano residents. This is especially important when we look at health inequities. It is only by working together with the community and our partners that we will eliminate health disparities and inequities. You will not find a more committed group of people than public health workers. It takes a special kind of dedication to enter the public health field. The public health staff has deep roots in the community and seeks to understand and be sensitive to the changing needs of the people we serve. Our passion is promoting healthy, livable communities and healthy lifestyles. We deeply care for individuals and the community with compassion and respect.
Major Service Areas
Emergency Services
Family Health Services
Health Promotion and Community Wellnss
Maternal, Child and Adolescent Health
Nutrition Services
Public Health Laboratory
Vital Statistics and Records
Job & Internship Opportunities
Job positions include Health Assistants; journey level and Master's level prepared Health Education Specialists, Senior Health Education Specialists, Supervising Health Education Specialists; Project Managers, Health Services Managers, Public Health Nutritionists, and Epidemiologists.  Internship opportunities within the Health Promotion and Community Wellness Bureau are subject to need and physical space availability and are encouraged whenever possible.
Job Contact
Human Resources Department

Solano County

675 Texas Street, Suite 1800

Fairfield, CA 94533

PH: (707) 784-6170

FAX: (707) 784-6014
Internship Contact 
Wendy Loomas, Health Services Manager
2/2016